On May 8th, 1945, victory in Europe was announced, this year will be 75 years since the end of world war II.
VE stands for Victory in Europe Day, on this day 75 years ago allied forces announced the surrender of Germany in Europe. Germany surrendered the day before at 2:41pm and Hitler had committed suicide a week earlier which left Grand Admiral Donitz of the German army to admit defeat.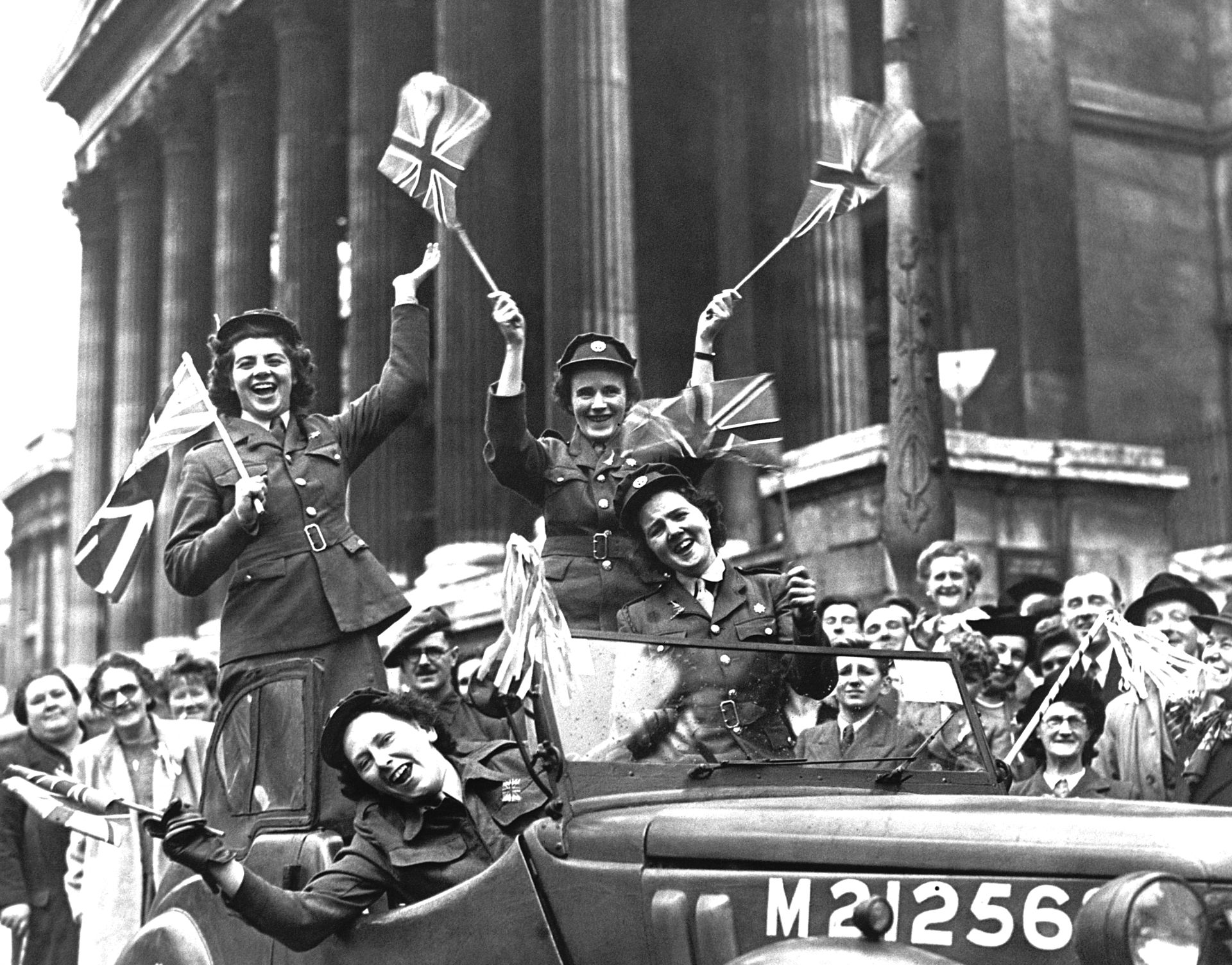 Great celebrations took place across Europe and North America: in London over a million people celebrated Victory in Europe Day. Crowds massed in Trafalgar Square and up the Mall to Buckingham Palace, where King George VI and Queen Elizabeth, accompanied by the Prime Minister Winston Churchill, appeared on the balcony of the Palace to cheering crowds. Amongst those crowds Princess Elizabeth (the future Queen Elizabeth II) and her sister, Princess Margaret blended anonymously, apparently enjoying the celebrations for themselves firsthand.
However, VE Day was also a moment of great sadness and reflection, as millions of people had lost their lives or loved ones in the conflict.