Are you looking for the new Youth Support Worker Level 3 Apprenticeship Standard? Click Here
The below qualification is still able to be enrolled on for commercial learners who are not looking to be on an apprenticeship.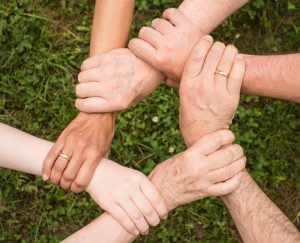 The Level 3 Certificate in Youth Work Practice is suitable if you need minimal support and is the minimum qualification required for those wishing to work as a JNC qualified Youth Support Worker.
This is for employees who deliver operational youth work and who undertake duties on their own initiative or who carry supervisory responsibility for small projects, such as one night a week clubs. Workers with these responsibilities will receive leadership and operational guidance from professionally qualified youth workers
THIS QUALIFICATION IS SUPPORTED BY THE NATIONAL YOUTH AGENCY
Who is this programme is suitable for:
Youth support worker
Youth and Community Worker
Duration:
12 Months
Who should do this apprenticeship:
The Level 3 Certificate is suitable for you if you want to become a JNC qualified Youth Support Worker and/or wish to develop your skills for leading work with young people in a youth
work setting.
Requirements:
Learners are required to complete a Level 2 Functional Skills in English Maths and ICT if they do not already hold these or similar qualification. The qualification also includes Employment
Rights and Responsibilities as an included unit.
Progression Opportunities:
On achievement of this qualification you will meet the minimum requirement to work as a Joint Negotiating Committee (JNC) qualified Youth Support Worker, delivering operational
youth work and carrying out duties on your own initiative, you may have Supervisory responsibility for small youth work projects.
What is covered in this qualification:
Theory of Youth Work Safeguarding in a youth work setting
Young peoples development
Engaging and communication with young people
Working and challenging behaviour in youth work settings
Reflective practice in a youth work
Supporting young people with disabilities and additional learning needs within a youth work setting
Supporting young peoples recreation and leisure
Anti-discriminatory practice in youth work
Key principles and values for working with young people who misuse substances
Supporting young people in relation to sexual health and risk of pregnancy
Implementing and undertaking exchange programmes
Facilitate the learning and development of young people
Understand how youth work can support young people who are experiencing poverty
Exploring faith and community values within a youth work setting
Managing a budget
Supporting young people with disabilities
Understand how youth work supports lesbian, gay, bisexual or transgender people
Support young people who are leaving care
Facilitate youth trips
What support do learners receive?
Online Learning
Our programme is developed with a blended approach giving apprentices support in both the workplace alongside online learning resources to support their development.
Apprentices are provided with their own unique portal they can access to upload their work and receive feedback from their assessor.
Access to a vast amount of learning support materials that can be accessed at any time so they can make the most of their face to face training.
Dedicated Tutor Support
RM Training assessors support apprentices throughout the programme, provide a single point of contact for any questions or help your apprentice needs and help apprentices to build their portfolio as the programme progresses.
Meet apprentices and their managers regularly in the workplace to check their progress and provide support where required.
Entry Requirements
Apprentices must not hold a level 4 or university degree, must be 16 or over by the end of the summer holidays and must have lived in the EU/EEA for the last three years.
Need more information? Contact us on info@rmtraining.co.uk, call us on 01322 217072 or complete the following contact form:
Check out our current vacancies here:  https://rmtraining.co.uk/vacancies/