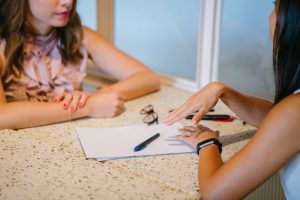 A recruitment resourcer may be employed in any organisation that requires a recruitment function. Their role is to identify, attract and shortlist candidates for the recruitment process to fulfil the requirements of the business brief and provide resourcing support to the recruitment function. They may also be required to identify new business opportunities. 
Curriculum Includes
The skills, knowledge and behaviours covered in this standard are:
The candidate attraction and selection processes

The legal, regulatory and ethical requirements and appropriate codes of practice when resourcing

Agreed job related Key Performance Indicators (assessment completed, interviews etc) and how they will be assessed and measured during the apprenticeship

Recruitment sales techniques and processes and how to support them

Market rates and conditions within their sector

How to initiate, build and maintain relationships with candidates

The principles and importance of using research, for resourcing, including:

quantitative and qualitative research methods

research validity and reliability

sources of research information

The recruitment industry and the principles of the recruitment models

Employee rights and responsibilities including equality, diversity and inclusion.
Key Facts
Course Duration: 13 Months
Training Venue: Work placement
Includes: Recruitment Resourcer Level 2, Employer Rights and Responsibilities, Functional Skills Maths, English & ICT (if required)
Qualification Type: Apprenticeship Standard
What support do learners receive?
Online Learning
Our programme is developed with a blended approach giving apprentices support in both the workplace alongside online learning resources to support their development.
Apprentices are provided with their own unique portal they can access to upload their work and receive feedback from their assessor.
Access to a vast amount of learning support materials that can be accessed at any time so they can make the most of their face to face training.
Dedicated Tutor Support
RM Training assessors support apprentices throughout the programme, provide a single point of contact for any questions or help your apprentice needs, and help apprentices to build their portfolio as the programme progresses. They also meet apprentices and their managers regularly in the workplace to check their progress and provide support where required.
Entry Requirements
Apprentice must not hold a level 4 or university degree, must be 16 or over by the end of the summer holidays and must have lived in the EU/EEA for the last three years.
More detailed information is available here:  https://rmtraining.co.uk/specs/RecruitmentResourcerLevel2.pdf
Need more information? Contact us on info@rmtraining.co.uk, call us on 01322 217072 or complete the following contact form:
Check out our current vacancies here:  https://rmtraining.co.uk/vacancies/