Hamish Mayhew, Associate Director at Kate Matthews Solutions
"I engaged RM Training to source Kate Matthews Solutions a number of apprentices for the growth of the company and found them a pleasure to deal with, they came through with some excellent candidates that fitted our company culture and has now taken on 3 apprentices that are working out very well, I would recommend RM Training without hesitation should you be looking for apprentices for your company"
---
Scott Jay, Managing Director at Keystones Property
"RM Training found me on linkedin and messaged me, following up with a call. However, we were actually looking for a Junior Member of staff to employ, they found us an Apprentice and we took them on board. We have been very pleased with how simple the process is. "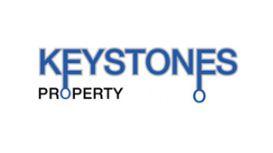 ---
Nicole Brookes, Managing Director of Morgan Brookes- Benfleet
"RM Training have been helping Morgan Brookes find apprentices over the last year. We are an Estate Agents and have taken on apprentices for Sales and Administration positions who training over a 12-month period with the intension to offer a permanent position at the end. We currently have two apprentices who are making a difference to our business. RM training filter applicants for interviews very well. They spend the time to try and best match the candidate with the position. So far, they have proved too do this very well"

---
Matthew Betteridge, Manging Director of OneCall24 Limited- London
"In my time working with RM Training I have found their professionalism and service to be excellent. They take the time to really understand us as a business and our requirements and has successfully met our needs. I would happily recommend RM Training's services."
---
Jade Godier, Director at Made2Aid- Canvey Island
"We have used a few different training providers over the past 2 years and RM training have definitely been the most efficient with sourcing suitable candidates for interviews.
Our last role was advertised with RM training and the role was filled in a good time frame with a good quality candidate. We would defiantly recommend RM training for their apprenticeships they are currently in the process of providing us with another apprentice that we look forward to joining our team."
---
Neveen Galal, Director at Amnesty Solicitors- Stratford
"I have used Rm Training for the placement of my current apprentice and I very happy with the service that I have received. I have found the staff at RM Training to be very helpful, efficient and professional. They were able to find me an apprentice within a very short time frame and so I cannot recommend them enough. 
Having had experience with other apprenticeships organisations RM Training have really stood out from the rest. The staff have been so helpful in placing an apprentice in my firm. I would recommend anyone who is looking for an apprentice to contact RM Training."
---
Nick Moore ,Director at CN Drawings – Dartford
"I like the way the visits are structured and the training for both the apprentices is pitched at the right level and they are able to work well together and bounce ideas off of each other. This has resulted in the business being able to grow and Nick is looking to take on a 3rd apprentice." -2016
---
Kieran Price, Director at Easy Lets- Dartford
"Having spoken to RM training, they listened to my needs of what I was looking for in an apprentice. The team was very helpful in booking in interviews and we managed to find a great apprentice who is a key member of our team and has a lengthy career with easy lets. Overall very happy with the service and found the team very helpful. "- 2016
---
George Palleacros, Owner of SoccerTuor- South Woodford
I have employed second apprentice with RM Training as the training partner. We have found the training for the apprentices to be very beneficial for daily practical tasks from administration to customer services.
RM Trainings attention to detail, patience and immense support they provide to the the apprentices with has been fantastic. I really couldn't have hoped for anyone better.
---
Natalie Perillo, Director of my MyRuby -Colchester
MyRuby has been working with RM Training since May 2014. 3 members of the MyRuby team have now successfully completed the NVQ Level 2 Team Leading qualification. 
I am very pleased with the results achieved and the whole process was well managed by RM Training.
1 of the 3 has also been promoted since completing her qualification.
Based on my experiences, I would have no hesitation in recommending RM Training to other organisations.