"RM Training have been a great support for Day Webster and our apprentices. From the first contact I had with Dean, i got all the answers to my questions and the hole registering process was so quick and easy. Tilly and Dean have been great to work with. The onboarding and the tutoring sessions always go ahead with ease. The learners have such positive feedback for Dean also. Thank you for such a great partnership so far and we look forward to continuing with our future recruits."
"As a healthcare recruitment company that uses RM Training, they have been tremendous from day one for us and have always impressed us. We have had several poor experiences with cowboy companies previously and chose to give RM Training a chance, they spoke well and promised to give their best to apprentices from an academic perspective.
They have not failed in their promises and love that they are so on the ball in ensuring the apprentice is keeping to date with their studies. They provide in-person 1-2-1s with the apprentice which we appreciate greatly.
We even had a visit from the MD of RM Training which shows the personal care and attention that they take so seriously.
Highly recommend this company! Though not too highly as we want as many candidates as possible from them all to ourselves."
"From the offset of Katie contacting me, RM Training have offered exceptional service. She was very easy to build a rapport with, and I often look forward to our conversations. She has given me some really interesting ideas of how we can further strengthen our in-house teams through additional training. James was able to visit our apprentices on-site and ensure they all knew the expectations around their apprenticeships. I would highly recommend RM Training!"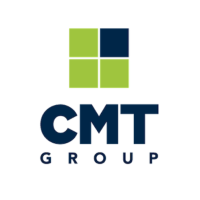 "I like the way the visits are structured and the training for both the apprentices is pitched at the right level and they are able to work well together and bounce ideas off of each other. This has resulted in the business being able to grow and Nick is looking to take on a 3rd apprentice."
"RM Training found me on linkedin and messaged me, following up with a call. However, we were actually looking for a Junior Member of staff to employ, they found us an Apprentice and we took them on board. We have been very pleased with how simple the process is. "
"RM Training have been helping Morgan Brookes find apprentices over the last year. We are an Estate Agents and have taken on apprentices for Sales and Administration positions who training over a 12-month period with the intension to offer a permanent position at the end. We currently have two apprentices who are making a difference to our business. RM Training filter applicants for interviews very well. They spend the time to try and best match the candidate with the position. So far, they have proved too do this very well"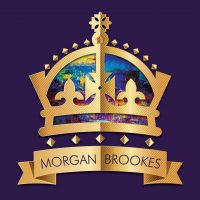 "In my time working with RM Training I have found their professionalism and service to be excellent. They take the time to really understand us as a business and our requirements and has successfully met our needs. I would happily recommend RM Training's services."
"We have used a few different training providers over the past 2 years and RM training have definitely been the most efficient with sourcing suitable candidates for interviews.
Our last role was advertised with RM training and the role was filled in a good time frame with a good quality candidate. We would definitely recommend RM Training for their apprenticeships they are currently in the process of providing us with another apprentice that we look forward to joining our team."
"I have used Rm Training for the placement of my current apprentice and I very happy with the service that I have received. I have found the staff at RM Training to be very helpful, efficient and professional. They were able to find me an apprentice within a very short time frame and so I cannot recommend them enough. 
Having had experience with other apprenticeships organisations RM Training have really stood out from the rest. The staff have been so helpful in placing an apprentice in my firm. I would recommend anyone who is looking for an apprentice to contact RM Training."
"Having spoken to RM training, they listened to my needs of what I was looking for in an apprentice. The team was very helpful in booking in interviews and we managed to find a great apprentice who is a key member of our team and has a lengthy career with easy lets. Overall very happy with the service and found the team very helpful. "
"I have employed second apprentice with RM Training as the training partner. We have found the training for the apprentices to be very beneficial for daily practical tasks from administration to customer services."
"RM Trainings attention to detail, patience and immense support they provide to the the apprentices with has been fantastic. I really couldn't have hoped for anyone better."
"MyRuby has been working with RM Training since May 2014. 3 members of the MyRuby team have now successfully completed the NVQ Level 2 Team Leading qualification. 
I am very pleased with the results achieved and the whole process was well managed by RM Training.
1 of the 3 has also been promoted since completing her qualification.
Based on my experiences, I would have no hesitation in recommending RM Training to other organisations."
"I engaged RM Training to source Kate Matthews Solutions a number of apprentices for the growth of the company and found them a pleasure to deal with, they came through with some excellent candidates that fitted our company culture and has now taken on three apprentices that are working out very well, I would recommend RM Training without hesitation should you be looking for apprentices for your company"