Emergency First Aid At Work—Level 2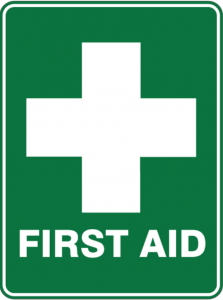 Course Duration: 1 Day
Price: Initial £60—Re-cert £60 (All prices subject to VAT)
(minimum of 10 learners) (for large groups please call for group discount)
Includes: Level 2 Award in Emergency First Aid at Work, training materials, certificate.
This regulated qualification is ideal for anyone wishing to become an emergency first aider: This providers learners with skills and knowledge to
deal with first aid situations in low risk workplace environments for the Health and Safety (First Aid) Regulations 1981.
The practical learning outcomes are assessed by observation. Multiple Choice Questions (MCQ) for theory.
To be awarded this qualification the learner must achieve 100% pass of the assessments carried out by observation along with a percentage pass in the MCQ paper.
Speak to our commercial team today on 01702 782121 (The Essex Training Group part of RM Training (UK) Ltd)