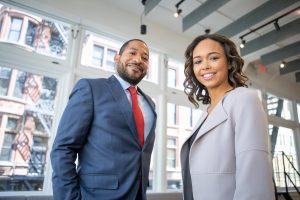 Designed for Level 3 managers with operational/project responsibilities or responsibility for managing a team to deliver a clearly defined outcome.
They provide direction, instructions and guidance to ensure the achievement of set goals. They'll likely have job titles like Supervisor, Team Leader, Project Officer, Shift Supervisor, Foreperson, and Shift Manager.
Key Facts
Course Duration: 13 Months
Training Venue: Work placement
Includes: Team Leader/Supervisor Level 3, Employer Rights and Responsibilities, Functional Skills Maths, English & ICT (if required)
Qualification Type: Apprenticeship Standard
Curriculum Includes:
Specific responsibilities will vary, but the knowledge, skills and behaviours needed will be the same whatever the role. They are broken down as follows.
Interpersonal excellence – managing people and developing relationships, leading people, managing people, building relationships, communication
Organisational Performance – delivering results, Operational management, project management,
Personal Effectiveness – managing self, Time management and decision making.
This apprenticeship standard can be customised to fit the role of the apprentice within their specific role in an organisation.
What support do learners receive?
Online Learning
Our programme is developed with a blended approach giving apprentices support in both the workplace alongside online learning resources to support their development.
Apprentices are provided with their own unique portal they can access to upload their work and receive feedback from their assessor.
Access to a vast amount of learning support materials that can be accessed at any time so they can make the most of their face to face training.
Dedicated Tutor Support
RM Training assessors support apprentices throughout the programme, provide a single point of contact for any questions or help your apprentice needs and help apprentices to build their portfolio as the programme progresses.
Meet apprentices and their managers regularly in the workplace to check their progress and provide support where required.
Entry Requirements
Apprentices must not hold a level 4 or university degree, must be 16 or over by the end of the summer holidays and must have lived in the EU/EEA for the last three years.
Need more information? Contact us on info@rmtraining.co.uk, call us on 01322 217072 or complete the following contact form:
Check out our current vacancies here:  https://rmtraining.co.uk/vacancies/